Support Information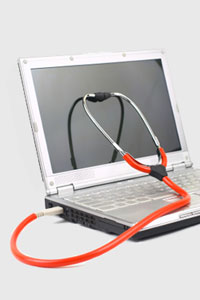 Our support information area is designed to assist you in resolving many issues that you may be encountering with your PC hardware or software.
Our Support by Brand page contains a list of manufacturer/brand support links that are available if you believe you are enountering a hardware or software based problem.
If you are unable to locate the information you need to solve the problem, we offer a wide range of services as well as Remote Web Support*. If you would like to schedule an appointment please contact us and our experienced and courteous staff will help you resolve your issue, remotely or at our shop.
If you your PC or component is malfunctioning and was purchased from ECS, our Warranty Information is also available.
* - A functional broadband internet connection is required to use this service.